Olives
Over the past 20 years the Moree region has cemented itself as a thriving production centre for olives. Within the district there are an estimated 80,301 olive trees, (58% of the trees in the NENW or 9% of NSW) producing 1,115,005Kg (72% of production of the NENW and 15% of NSW). Initial plantings occurred in the 1990s, with the majority of trees planted around 2000.
The industry in the region is well established, with the majority of trees, 65%, over six years old. The industry estimates that with production facilities included, olives are worth approximately $20,000/ha. The 2010-2011 census estimated that olives contribute $2,076,529 to the shire's economy. In recent years the area of olive trees in the region has declined, as producers have made the decision to switch from olives into pecans.
Olives are quite tolerant in regards soil and climatic conditions. The Moree region affords sufficient chill hours during winter, whilst still providing warmer temperatures during the growing season. Olives are well suited to climates such as the Gwydir Valley where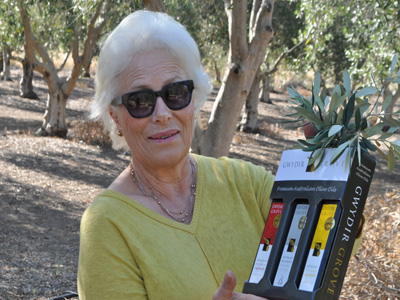 there are high sunlight hours and low relative humidity. Budburst takes place in spring, with harvest from March to May.
There may be as many as seven different varieties for pollination and varietal oil characteristics in any one olive operation.
The three main olive producers all have their own processing facilities. The crushing capacity will vary but a capacity of around five ton/hr is most likely. The main product processed in the MPSC area is under the Gwydir Grove brand. The nationally recognised business produces a range of premium olive oils and preserved olives, and has been honoured with numerous State and national awards for its quality produce.
One of the most exciting features - for the business and the region - is that citrus; limes, blood orange and mandarin, are also grown at the local olive grove, watered with the olives and then picked and processed to form part of the sensational Agrumato oils produced by Gwydir Grove Olives.