Regional Growth
Regional Growth - Marketing and Promotional Fund
The GVIA is thrilled to have recently received funding through the NSW Government Office of Regional Development to develop promotional material to support irrigated agriculture in the Gwydir Valley. The objective of the project is to promote the benefits for business, investors and skilled workers looking for better opportunities and quality of life in regional NSW.

The GVIA project; Enhancing the Potential of Irrigated Agriculture in the Gwydir Valley, will involve the creation of a series of short videos and supporting fact sheets, positioning irrigated agriculture in the Gwydir as an attractive industry with diverse career and investment opportunities.
The focus will be on the irrigated industries of cotton, pecans, citrus and oliv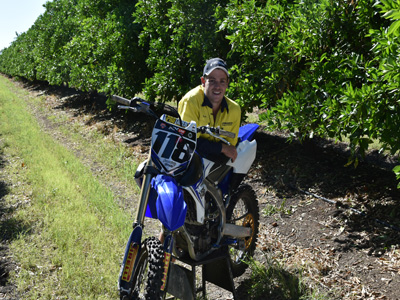 es and will target people with a willingness to learn about, and actively support, the integration of innovation into agriculture. The videos and fact sheets will be supported by advertisements designed to attract graduates to the industry, and in-field promotional days showcasing opportunities for investment or employment.
Key outcomes from the project was the establishment of the "Join the Ag Revolution" campaign, the production of five short videos and print material to highlight the positive future of agriculture, its value to people in regional communities and our commitment to a sustainable future.
Click here to find our more or to our Facebook page @jointheagrevolution.