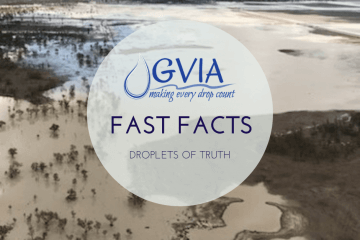 Fast Facts |
Floodplain harvesting
Floodplain harvesting is the capture and use of overland flow water flowing across a floodplain during a flood. Farmers everywhere in NSW (north and south) capture over land flow water as part of their works approval requirements to store rainfall on farm to mitigate environmental impacts.  Farms are specifically designed for this purpose.
Farmers on floodplains have flood protection works designed to exclude overland flow outside of the developed area, to protect their crops, homes and farm infrastructure from damage.
Overland flows generally occur only when there is major flooding. If there's no flooding, there's no floodwater to capture. The localised flooding in the Namoi and Lower Gwydir Valleys (Mehi region) this last month has been the first event since 2011 and 2012 for these regions.
Read More