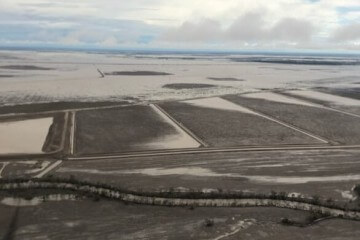 News |
Gwydir and Border Rivers will see reduced supplementary allocations
The Land's Olivia Calver reported: Gwydir Valley irrigators have hit out at the NSW Parliament after supplementary water users in the Gwydir and Border Rivers were informed their allocations would be reduced, as an apparent consequence of floodplain harvesting regulations being disallowed.

The floodplain harvesting regulations were disallowed by the NSW Upper House last month, with the opposition and cross-bench calling for downstream targets to be established before the government is given "a blank cheque" for floodplain harvesting legislation.


NSW Water Minister Melinda Pavey appeared to confirm the supplementary water restriction was a result of the disallowance in a statement from her office.

"Until floodplain harvesting licences and rules are implemented, any unmanaged growth in water use will have to be offset through reduced allocations for supplementary water licences, in line with Water Sharing Plan rules," the statement read.

"The FPH policy and regs apply to all water users across NSW."


Read More