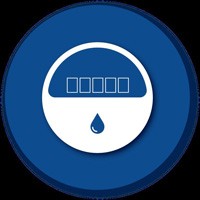 News |
What happens if my meter is not working
If you become aware that your meter is not working or is faulty, it is your responsibility to register using a s.91i self reporting process within 24 hours . You have 21 days then to have a Duly Qualified Person inspect your meter. This process is also to be used if you have recently installed an approved local intelligence device (telemetry unit) as per the NSW non-urban Metering Rules and for some reason it is not connecting to the Data Acquisition Service or functioning correctly.
Provided you have a fully functioning water meter with data logging capability or are keeping appropriate records according to your licence conditions of water take, time, volume and purpose, you are not required to lodge a s.91i self report to access water ordered during this upcoming bulk delivery, even if you are awaiting final validation of your meter or install of your telemetry according to the new NSW non-urban Metering rules.
This delivery presents an opportunity for water users with approved water orders, to undertake flow testing and operational checks required to finalise your validation process, please let your DQP know your delivery schedule.
You must keep records of your effort to be compliant by your required deadline according to NRAR's Compliance Approach and the proposed industry implementation schedule.
Read More