Gwydir Valley Pest Management Initiative
Over the next 12 months the GVIA will be working in partnership with a range of organisations and local landholders to implement a strategic feral pig management program. The program will involve monitoring feral pig populations and the damage they cause to natural ecosystems and crops in and around the Gwydir wetlands.
The project is being supported by funding under the NSW Regional Weed and Pest Animal Management Drought Funding Program 2018-2019.
Feral pigs are an area wide issue, effective management of the pest on private and public land is important for the whole region. Control of pip population growth is a priority for landholders and National Parks as they strive to manage the impact feral pigs have on native fauna and flora as well as on grazing and cropping lands.
The project aims to enhance communication and develop integrated control strategies initiated in and around the internationally significant Gwydir Wetlands. Feral Pig impacts are exaserbated in dry times when the feral pigs tend to congregate around surface water sources.
The key partners in the project are the NWLLS, the National Parks, the OEH and local landholders.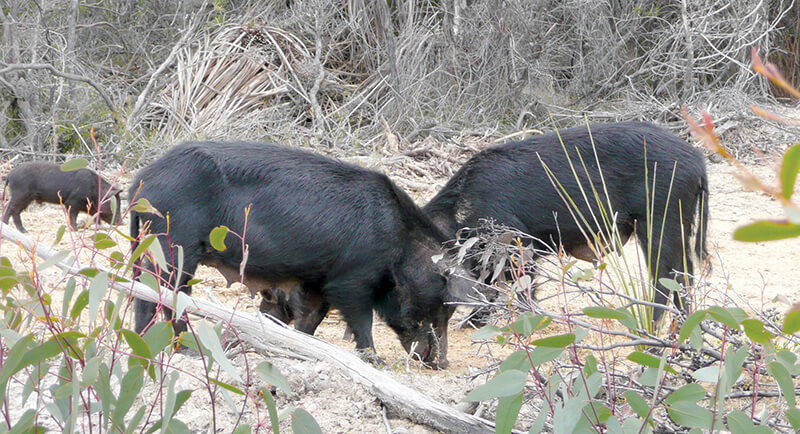 For more information on the management of feral pigs visit the
NSW Department of Industry
website; the
PestSmart
website or
NW LLS
website.