Join The Ag Revolution
Never has there been a more exciting time to be working in Australian agriculture. Innovation in drones, robotics and mechatronics are just a few of the developments currently changing the face of farming in Australia today.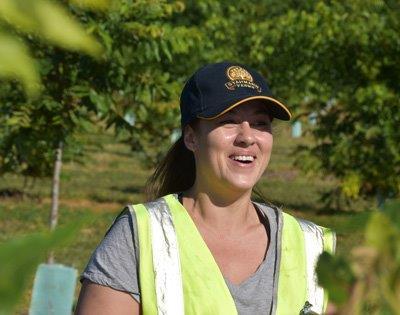 Australian agribusinesses is looking for people with new ideas and skills to help revolutionise the industry and grow our communities. Our Facebook page together with this website, will highlight opportunities, raise awareness and cultivate growth in this vital sector of the economy. We launched our first video on the 4th July 2018, down load it now. Watch this space for events and opportunities in agriculture.
This is an initiative of the GVIA and was created to form a collective community of people that are proud to be a part of Australian agriculture. We want to use this platform to promote the positive future of agriculture, its value to people in regional communities and our commitment to a sustainable environment across Australia.
This is a regional growth, marketing and promotional fund supported by the NSW Government.

Follow us on social media to stay up-to-date with this digital revolution and watch this space! #jointheagrevolution
Why should we value agriculture?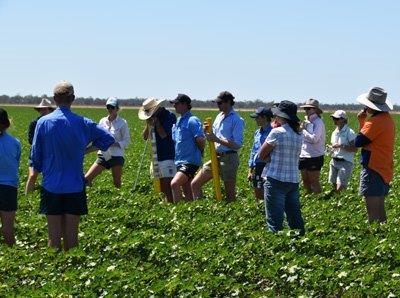 Agriculture is such an important part of regional communities. In NSW it is valued at over $13 billion annually, 12% of which comes from our region. But more importantly the $1.6 billion of product from this region is worth over $3.5 billion to the community and over 25% of the workforce in Moree Plains are employed in the Agricultural sector.
In our region we produce an average $278 million of cotton which is worth at least $605 million to the community.
We are also home to the largest pecan orchard in Australia producing 90% of the countries pecans, as well as one of the largest juicing orange orchards in Australia.
Why is this the most exciting time to be involved?
The agricultural industry is fast evolving for modern production. This is opening doors to new careers that are exciting, innovative and rewarding. Our summary flyer introduces career options for young professionals, while our cotton and horticultural flyers give people interested in these industries more details of the options out there.
Thank You
Programs such as Join the Ag Revolution only happen when community and business stand together. The GVIA would like to Thank everyone who has participated in this program so far, and encourage others to get involved. We need to drive the future of our industry together.