Mimosa Management
Mimosa Management Demonstration
The GVIA is proud to partner with one of the region's premier agronomic service providers, B&W Rural, thanks to funding from the North West Local Land Service (NW LLS) to undertake a trial project demonstrating a range of chemical management options for Mimosa (Vachellia farnesiana) in natural grasslands along travelling stock routes in the Moree Plains Shire Council region. Dow AgroSciences is also an active partner in the project and has been integral in providing expertise and the generous donation of some product for the trial.
The Project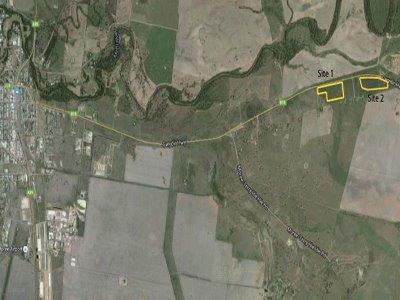 This is a three year project scheduled to be completed by 31st March 2019. The project includes two sites located adjacent to the Gwydir Highway, approximately 10km east of Moree.

The two sites were measured out and mulched on the 13th and 15th of November 2015. A path was mulched around the perimeter of each site, through the centre and between each treatment.
Contractors were employed to treat the two sites. Treatment was initiated in November 2016 when the Mimosa was flowering. Application at this time of the year is unusual, as Mimosa does not typically flower in Spring, more usually in Autumn.
Site 1 was treated between the 7th and 15th of November 2016, while site 2 was treated between the 16th November 2016 and the 5th January 2017.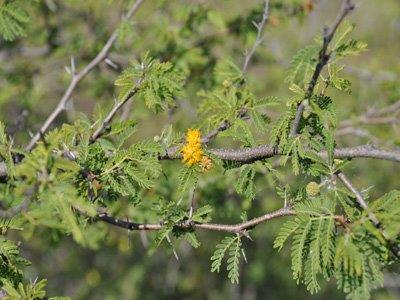 The first assessment of site 1 took place on the 31st January 2017 and site 2 on the 15th February 2017. The second assessment was done in November 2017. Both assessments used a visual rating of percent brown-out.
More detail is available in the handout from the February 2018 field walk.
The sites are on the stock route and anyone who is interested is welcome to walk through to make their own assessments. Slashed tracks run down the centre of the sites and between each of the treatments.