Current Water Availability
New South Wales Department of Industry - Water, together with WaterNSW (for supplementary flows) are responsible for announcements regarding water availability within plan areas.
Annual starting allocations are determined on the 1 July each year and, depending on the entitlement type, additional available water determinations may be made depending on water resources available for sharing throughout the water year, as with General Security (generally in first week of the month) or at the beginning of an event for supplementary water.

Current allocations and their date of announcement are provided below and are presented as a chart this includes water available and usage to date.
For a complete record of water allocation statements, visit the Department of Industry website here.
At the start of the current water year (1 July 2018) there was 43,000ML carried over in General Security accounts for irrigation and 150,000ML for environmental water managers (NSW and CEWO held, and Environmental Contingency Allowance). Full allocations to critical water users including high security users and groundwater users, were made available. The following graph and table present the volumes now remaining after use.




Current water availability in Copeton Dam is highlighted on our sidebar (on the right) but is also broken down by entitlement type.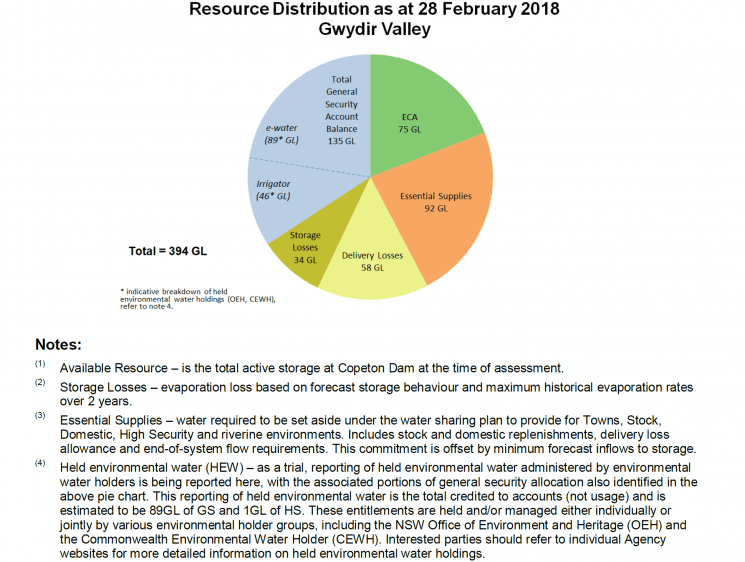 A breakdown of General security allocations for the current water year are detailed below.


A detailed breakdown of general security monthly allocations, usage and remaining general security balances are provided in the following attachment.