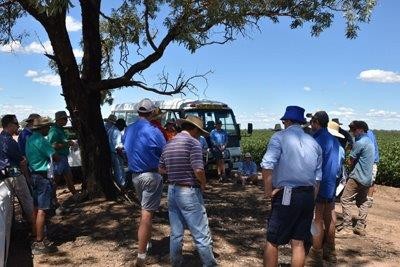 Job Opportunities |
CottonInfo Program lead
CottonInfo's three key focuses are to:

Improve the rate and reach of R&D adaption and adoption
Enable successful cotton industry expansion
Respond to biosecurity threats and assist in the event of natural disasters
The Role

With the incumbent moving on, there is now the need for a replacement
CottonInfo Program Lead
. Reporting to the CRDC GM Communications and Extension and working closely with the joint venture partners, the role is responsible for leading the extension program and supporting a team facilitating the adoption of R&D in the Australian cotton industry.
The CottonInfo Program Lead is responsible for shaping, implementing and delivering against the CottonInfo strategic plan in this execution role, influencing the team delivering key information to market.
This includes delivering on KPI's around:
Leadership
Achievement of goals
Implementation of campaigns
Facilitating engagement with industry
Read More