Environmental tender provides opportunity for win-win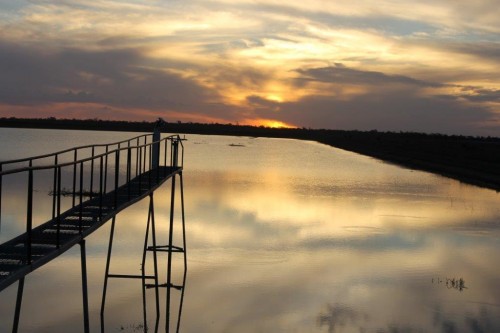 The Commonwealth Environmental Water Holder (CEWH) on Friday, 5th January 2018 announced they will tender 5GL (5,000ML) of unused Gwydir General Security allocation in the Gwydir Valley.

The tender will open on Tuesday, 9th January and close on Thursday, 11th January.

This tender is the second for the valley, with 10GL offered in 2014. These trades received record prices and generated more than $3.217M for the CEWH with the average price per megalitre of $321.70 across 16 trades.

Zara Lowien, Executive Officer from the Gwydir Valley Irrigators Association explained that "the difference now with changes to the Commonwealth Water Act, it will mean the proceeds from this current sale, will provide a fantastic opportunity for the CEWH to invest in environmental projects in the Basin providing a win-win for irrigators, the local economy and community, and the environment"
"Previously, proceeds from tenders are held in a special account for the purchase of more water allocation or entitlements" She said.

"This trade will allow the CEWH to use the proceeds for environmental benefit"

"We're hoping they will consider addressing environmental constraints, in the Gwydir like cold water pollution or riparian management or other projects around the Basin" She said.

"We believe this tender will be again popular with irrigators, like the previously over-subscribed tender in 2014"
"While planting conditions for this season had a cool and wet start, prolonged dry weather with high temperatures will mean there are irrigators looking to secure additional water. This trade announcement is an opportunity to maximise yield potential, which will provide flow on benefits through the local economy with more jobs and services".

"We encourage all Gwydir irrigators to get involved with this process" said Mrs Lowien.

More information on the trade and how to be involved can be access via the CEWH water trade website.