Sending our farmers down the river
On the back of last week's bureaucratic bungling, Gwydir Valley Irrigators Association are warning that the lack of responsiveness by government and transparent processes are sacrificing our farmers and wasting precious water.
Zara Lowien, Executive Officer of Gwydir Valley Irrigators Association said whilst the region has been managed for critical needs until recently, with rainfall, wonderful river flows in all major creeks and rivers and last weekends isolated flood, indicate that critical needs in our region have been achieved and that flows into the Barwon, predicted to reach Menindee in a month are addressing those downstream needs as well.
"We understand that in drought water is prioritised for our towns and rivers as critical needs and that's why temporary restrictions have been in place over the region since the beginning of the year for regulated and unregulated access licences. These restrictions have been protecting unregulated river flows within the valley, securing flows for Weemelah's town water supply in January and flows down our dry rivers into the Gwydir Wetlands and the Barwon at Collarenebri, starting to flow more than a week ago."
"Until last weekend, we desperately needed the lower sections of the Mehi and Moomin creeks to receive flows, recognising that these systems hadn't had natural flows and farmers were low on fresh water supplies. Collarenebri town weir, immediately downstream had limited supplies and we know that communities right along the river were also falling short of town water.  So the critical requirements of needs to require temporary restrictions, are understood and have not been questioned."
"However, following rainfall in NSW and QLD, Water NSW have confirmed 55,000ML has flowed in the Barwon River at Collarenebri already.  They are now predicting total flows of between 15,000- 35,000ML may make Lake Wetherell within the Menindee Lakes system, this is up from earlier estimates, given the additional inflows from other catchments".
"Despite this information, flows from rainfall upstream in the Gwydir River are still being managed to divert water between the Carole creek and Mehi River for downstream needs, with the objective to meet up with the receding floodwaters." 
"Under the water sharing plan, these excess flows would have been shared equally between the environment and licence holders".
"Given the low ability of these systems to carry water without flooding out, we have residual water that cannot be diverted into them from the Gwydir River.  This water is breaking out and created localised flooding on farms west of Yarraman over the weekend.  We are now experiencing water breaking out of the Carole creek and Mehi River too, as the systems are being pushed to their limits".
"Water breaking out of the river or creeks in a natural event can be expected. But the Department in their determination to continue to top up downstream flows, has made the direction to push the limits of these systems with no regard to whether that's efficient delivery of water or our local community".
"Whilst a small and limited access was made late Friday, the time taken to assess, make the decision then implement has resulted in a waste of precious water."
"Our community has also been hit by drought, it's heartbreaking for everyone to see such wasteful use of water which now cannot make it downstream or benefit our local needs. Some sharing prior to this could have been a small opportunity, to help everyone start to recover and return to normal sharing rules".
"As we've previously highlighted, government's need to make transparent decisions on fact and science but they must also be timely".
"When can our community and the rest of the northern basin, feel confident to start recovering from this drought or are we going to be held to ransom at any cost, until the floodwater reaches Lake Wetherell, at least a month away".


Ends.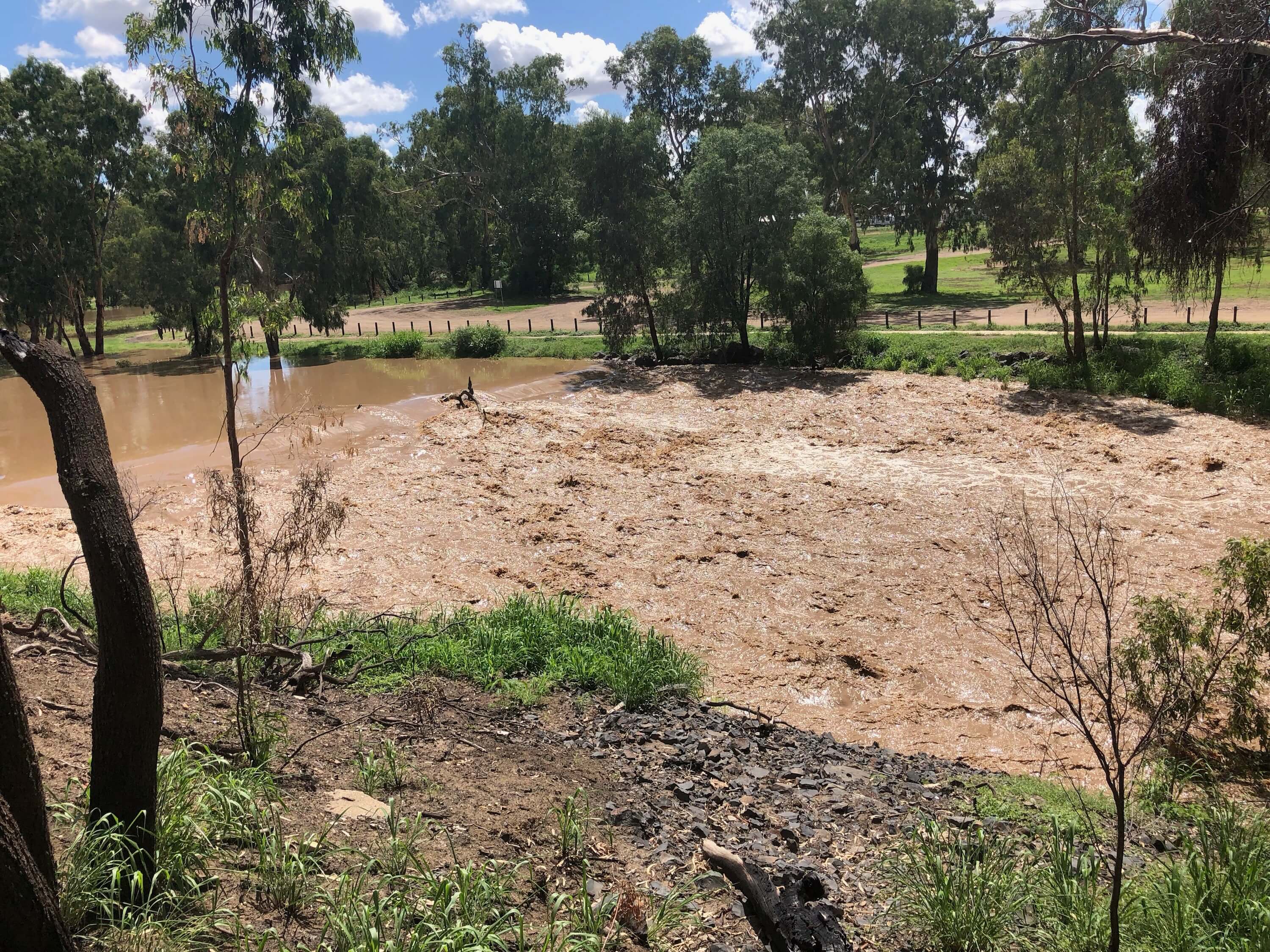 <Icon photo, water flowing in the Mehi at Moree>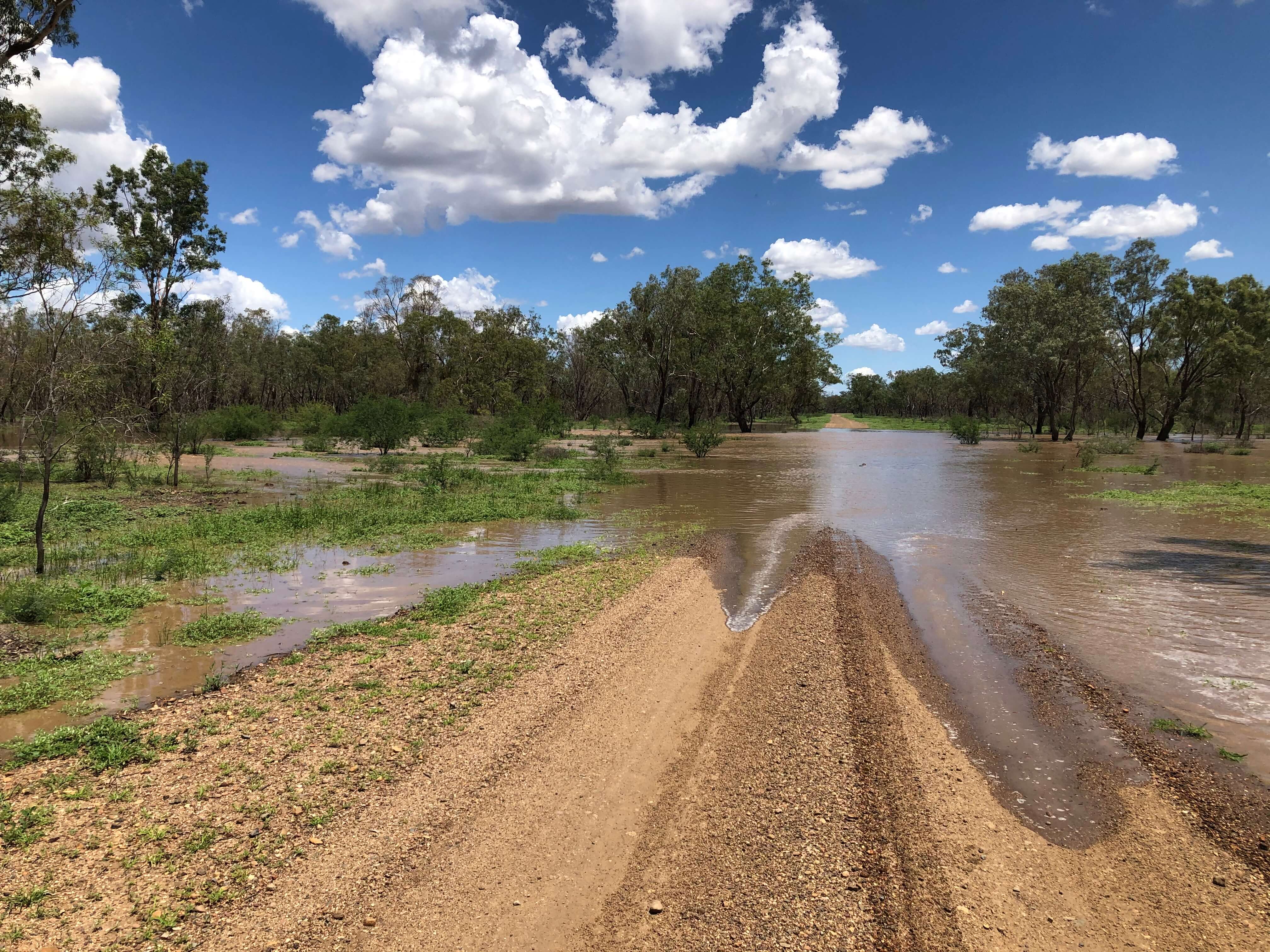 <Photo, water flooding out of the Gingham Channel, Boree Road, Moree>
Zara Lowien
Gwydir Valley Irrigators Association
Key Facts:
Water NSW are providing regular updates on Barwon River flows and predictions via https://www.waternsw.com.au/supply/regional-nsw/operations-updates.
Temporary water restrictions have been in place in the Gwydir Valley since 20 January 2020 and have recently been extended, despite the rainfall and localised flooding. https://www.industry.nsw.gov.au/water/allocations-availability/temporary-water-restrictions