"Floodplain harvesting inquiry opens floodgates on many mistruths and washes them away"
The NSW Select Committee Inquiry into floodplain harvesting has had an explosive start to public hearings this week with hearings due to wrap up on Friday, 24th September with the NSW Water Minister.
Zara Lowien, from the Gwydir Valley Irrigators Association said the next few days will be interesting as mainly stakeholders who are vocal against the licencing proposal and irrigation in the northern valleys, present their cases.
"Since the drought we've seen floodplain harvesting which is water taken during a flood when rivers and streams are full and spilling onto the floodplains, being criticised as the cause of all the problems with water management and the environment during the drought".
"Everyone agrees current conditions are good – our rivers are flowing freely, with many storages including the Menindee Lakes full, which is in stark contrast to the recent drought, when our rivers stopped flowing."
"This is what happens in really wet year's and we are definitely in one of those".
"In this wet year, the Gwydir region was fortunate to also have a decent flood in March meaning water users had the first valley-wide floodplain harvesting opportunity since 2012."
Mrs Lowien said, "there were limited, isolated opportunities for floodplain harvesting in other years but we had widespread opportunity right across the valley this year and as we can see, rivers still flowed and Menindee still filled".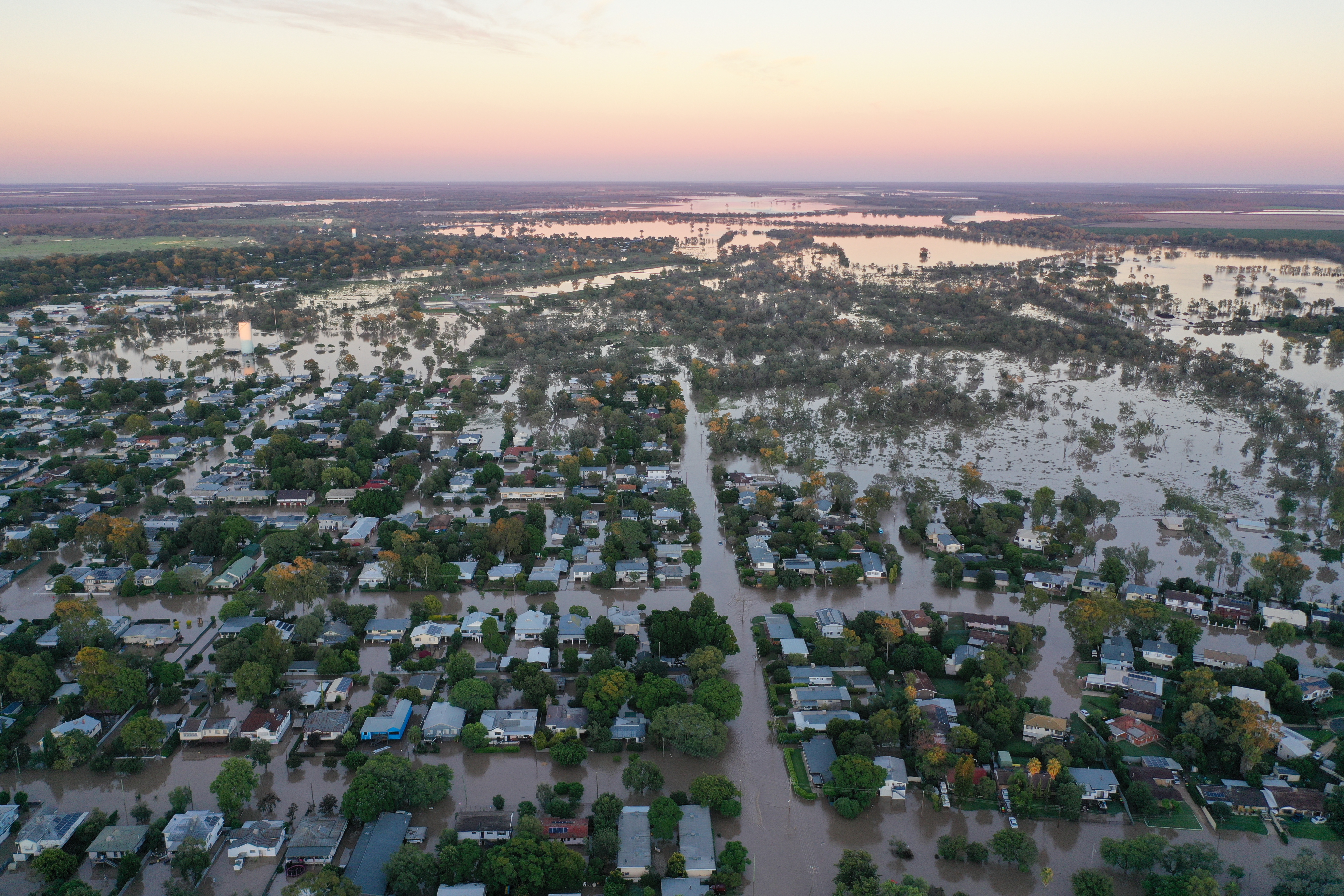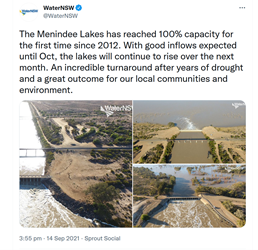 Moree in Flood in March 2021, Sascha Estens
"The volume accessed by northern irrigators through floodplain harvesting, is often highly contentious because it is not required to be measured in NSW".
"Depending on the day and who is claiming to speak with authority on the matter, it has been suggested that even in droughts the north can take between 2,000,000ML and 4,000,000ML. This is impossible, practically and mathematically".
"You cannot push a square peg into a round hole, it just cannot happen. We cannot floodplain harvest during a drought when rivers are not even flowing, and we do not have the storage capacity to take that much water even when it does flood." she said.
"The Gwydir Valley, the most developed of the NSW northern basin has been surveyed multiple times and makes up 42% of the 1,292,000 ML on-farm storage across the Northern Basin".
"Our members did not fill these storages completely during the flood with only floodwater, let alone twice as claimed. Instead, many have been taking supplementary water, which has been continuously available until recently".
"Interestingly the speculation over the vast volumes of take which was presented in many submissions and in the media before the public hearings, has not be repeated by witnesses to-date" she said.
"With many these mistruths blown out of the water and some stakeholders refusing to accept the real facts. Those destined to undermine this process have fallen back on highly nuanced and often contradictory arguments on what is the long-term legal limit and disputes on modelling results".
"The analysis being used to support the claim that NSW is trying to update Cap without due process during this inquiry is not correct, nor is the claim that Cap is being increased."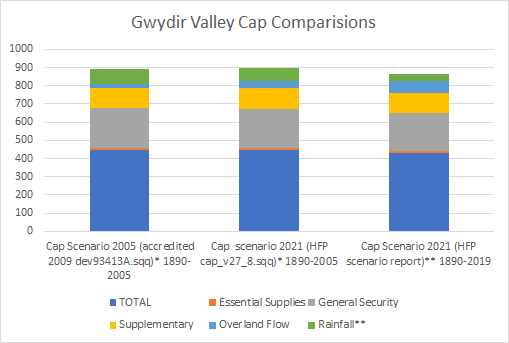 * These two scenarios, compare the cap conditions across the same climatic sequence. This is a like for like comparison.
**This scenario is the HFP updated model run but extended to include new climate information. Exempt and non-exempt rainfall runoff is combined.
"The analysis used to make the claims, isn't even comparing apples with apples" said Mrs Lowien.
"If you remove floodplain harvesting and rainfall runoff from model 1 but include those diversions in model 2, and then compare the change - you are always going get a discrepancy but that is not how limits are assessed".
"You must compare like for like, between the models" she said.
Mrs Lowien explained an update to the Murray Darling Basin Plan Baseline Diversion Limits will be required for some valleys, using the process afforded all Basin states in the Basin Plan.
"If floodplain harvesting is licensed, NSW can present the final updated models to the Murray Dalring Basin Authority, where they are then scrutinised and that may result in updated information for the Basin Plan, just like what's happened with other Basin states" she said.
"It's important we utilise the best information we can to make good decisions. This was recognised when each valley wide extraction limit was defined, and processes were established to update them" she said.
"That means the 46,000ML/year number being used as "the limit" for floodplain harvesting is also not correct. With new evidence it can be updated and this is the exact process NSW is undertaking with Australian Government funding" she said.
Mrs Lowien said the organisation was forced, to regularly to address mis-truths like these".
"Good information informs good debate and better decisions".
"We established a dedicated webpage to try and address these key misconceptions using publicly reported and researched data, backed up by evidence." she said.
The webpage https://www.gvia.org.au/water-policy/water-management-framework/floodplain-flow-and-licensing/addressing-mistruths/
Ends
Zara Lowien
Media Contact 0427 521 399