Water regulator changes compliance numbers
One week after saying two-thirds of water users were not making effort with metering reforms the Natural Access Resource Regulator has changed their mind.
The Gwydir Valley Irrigators Association stand firm saying the regulator was out of line in their approach to the media, using untested data from inadequate systems which have been proven wrong with new field data released today.  Mrs Zara Lowien from Gwydir Valley Irrigators Association said "this new information confirms how important on-site information and ensuring boots on the ground are used in compliance just not desk-top studies."
"Why NRAR didn't have this information last week is beyond me" she said
"It's outrageously inefficient to invest resources in having boots on the ground and not collect all the information, like progress on the new metering rules at the same time."
"While the new numbers reflect a broad picture of compliance, they didn't capture the specifics around metering and now NRAR have also engaged a third-party call centre to contact water users, to update their inadequate systems on metering progress".
"We welcome any efforts to undertake more accurate reporting."
"We are also expecting the compliance rates to change again, demonstrating the effort and the challenges of industry" she said.
"Confirming our view that last-weeks headline figures were misleading but also that compliance results indicate there are serious failures in the policy and rules, not the unwillingness of our members to meet the requirements of the new rules" she said.
Mrs Lowien pointed out that the approach by NRAR also suggest failings in their business systems and planning and this is clearly being demonstrated by their actions in the media.  
"The fact they're relying on inadequate data monitoring systems and are sending multiple teams often to one site to gather all the different information required, and constantly changing percentages of compliance is a real concern for our members".
"Particularly when NRAR asked the pricing regulator for a whopping 178% increase in revenue and we see such obvious inefficiencies" She said. 
"If there's wilful non-compliance that is NRAR's role to address that but we need the right approach and systems, to separate those who are fully compliant, on a pathway or not at all" She said.
"We'd also rather have a more constructive conversation about barriers to compliance, both in general and for the meter reforms and work through those issues proactively. This is more productive than attacking the industry and our service providers for just doing their best" she said.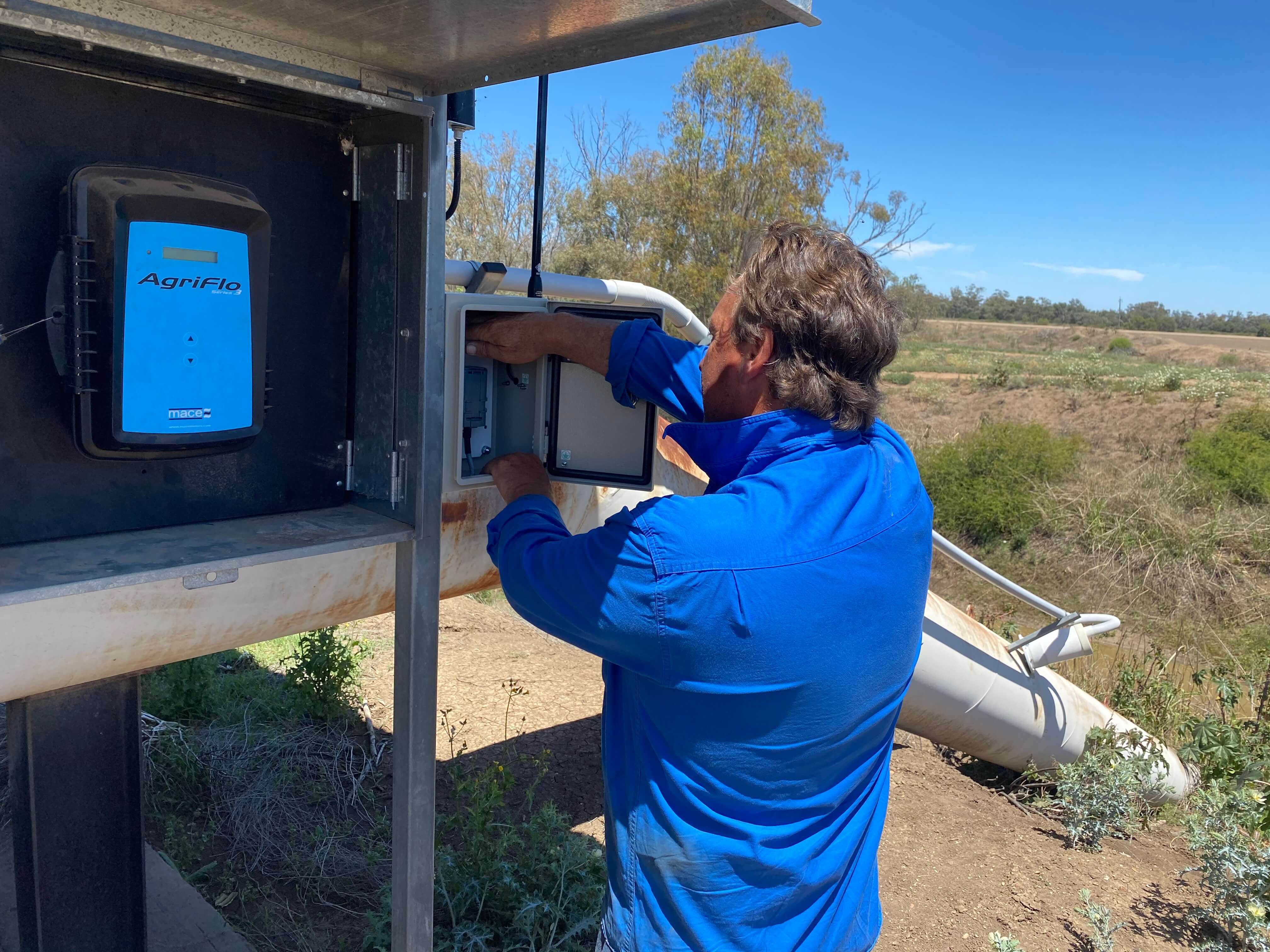 Picture - A Duly Qualified Person performing final checks on a validated meter in the Gwydir Valley.  The valley has extensive metering but many are having issues in meeting the new rules or undertaking the right paperwork to demonstrate they are meeting the new rules.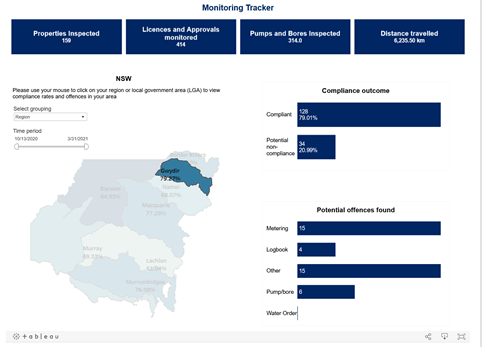 Picture - Screenshot of NRAR compliance tracker for the Gwydir Valley via https://www.industry.nsw.gov.au/natural-resources-access-regulator/monitoring-and-auditing/routine-monitoring-program which are very different from last weeks results.
Ends.
Media Contact: Zara Lowien, 0427521399