GVIA and Cottoninfo Field Day on 8th February 2018
Smarter Irrigation for Profit
Gwydir Valley Irrigation Automation and Nitrogen Field Day 2018
The Field Day was once again a great success with 130 grow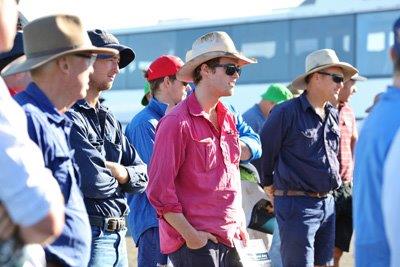 ers and consultants attending. The day started with an inspection of the siphon field where 1,100 Smart Siphons have been installed. This was supported by discussion led by the Keytah team on the implementation of the system. These siphons can be started in groups of up to 150 at a time and can be controlled remotely. The benefit of this is that irrigation times can be managed more precicely, which will help optimise water use. Hear from our Grower partners on why grower-led research and field days are so important.
Following the irrigation discussions in the field, there were a number of presentations on understanding and managing soil infiltration properties and nitrogen los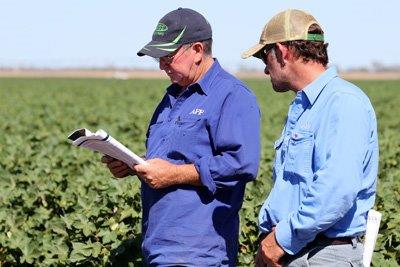 s pathways. This was supported by discussion on options growers can utilised to improve both their irrigation and nitrogen use efficiency.
It was wonderful to have a group of irrigators from southern regions attend the field day. This provides a great opportunity to learn about irrigation, nitrogen management and automation from each other.
Thank you must go to the CRDC and the Federal Department of Agriculture and Water for supporting the Grower-led research at Keytah. Thank you also to the CottonInfo team for supporting the Field day.